Last Friday the year 7 & 8 Pt England extension group went to the Google Educator Group New Zealand student summit. We entered early with plenty of time to spare. Ormiston Junior College hosted this event. There were three sessions of lots of many workshops. Two of them were presented from us. Every workshop were about something different. For example: one workshop was based around coding with robots. Ormiston Junior College MLE's were our space to learn in. There were about 400 hundred other students there. It was absolutely incredible! Before the workshop sessions started we had a big welcome in Auditorium. The people from young oceans explorer also talked to us. (visit their site it's really cool).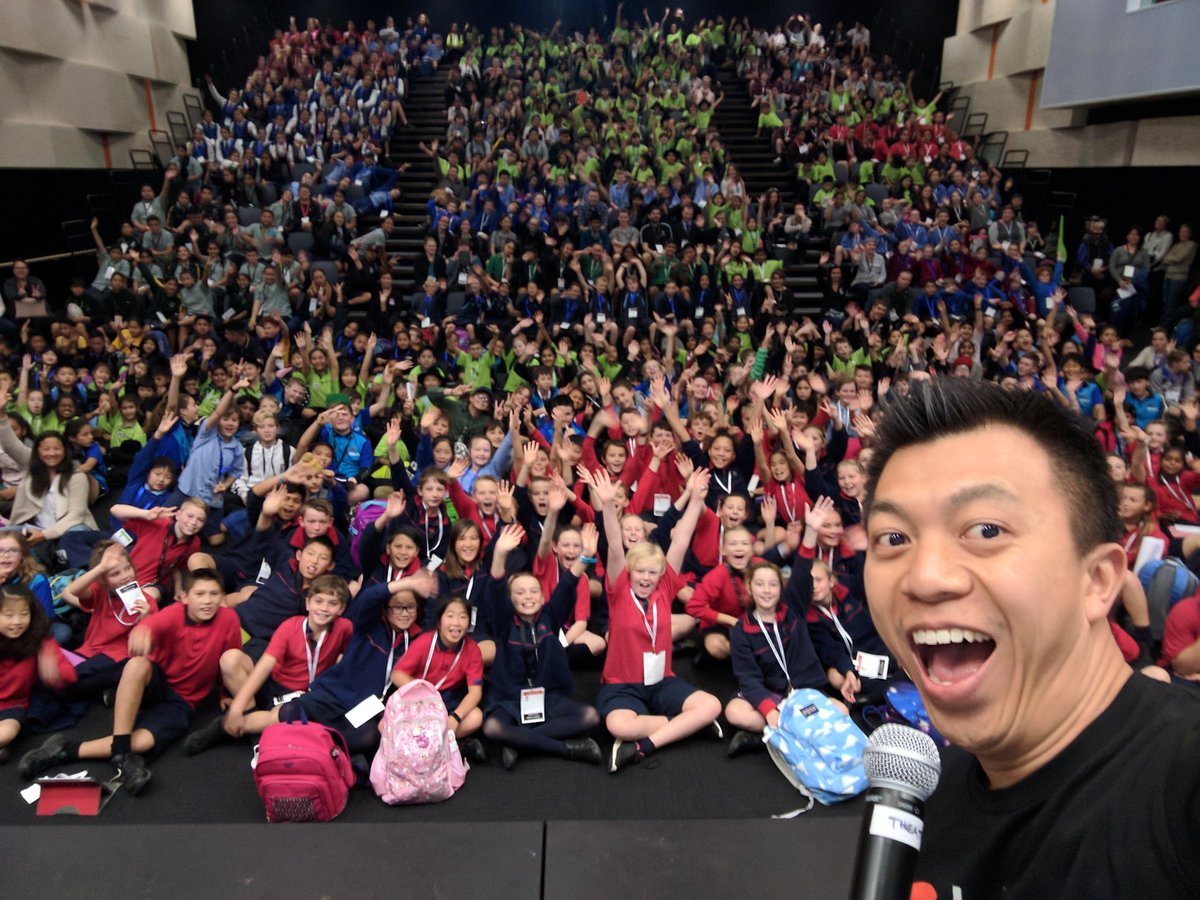 It was then time for the workshops! The extension group was split in half. One half was presenting their workshop during session 1. I was in the second half. We first went a workshop for a whole lot of robot coding. It was presented by Sunnyhill school. The next session we presented. It was about coding in scratch. You may know that the year 7&8 extension group have been making scratch games. We nearly taught them how to make beat the goalie. Our workshop didn't have enough time to finish. The last session we learnt about telegrami. It's a great app that allows you to record well a cartoon character's mouth moves to the words of the recording. Anyway, it's really cool. The goodbye in the auditorium was awesome! Prizes were given. Four students form Pt England won a prize. Once all the prizes were gone everyone took a really big selfie. It's that photo right there. Suan (the man in the right bottom corner) works for google. He talked about how we are inventors. Everyone looked at him confused. In our minds we were like, 'what? me an inventor!'. He then told us, "you can change the world by changing ourselves". That's exactly what I'm gonna do.
The GEGNZ student summit is very cool. I'm leaving Point England for high school so I won't be going next year. It's very sad but I'm glad I can look back on this experience with a smile.